Whats included?
Solid wooden beds, foam mattresses, lockable door, wooden floor and carpet, coat hooks, hanging shelves, 240v electricity, spot lights.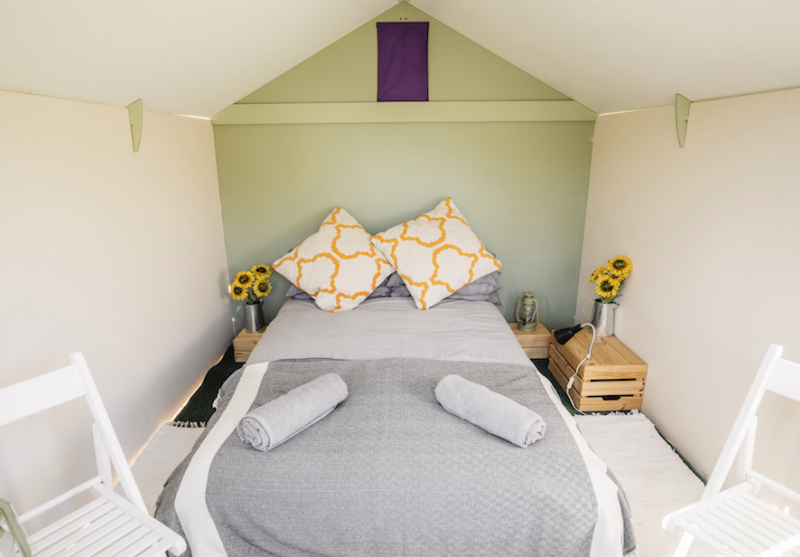 Standard or Luxury
Luxpads are available with either Standard or Luxury interiors. Simply choose either option on the booking page.
Bedding
The Luxury Luxpad comes fully kitted out with duvets, pillows, bed throws, towels, cushions and rugs. The Standard Luxpad comes with fitted sheets but no bedding.